EP: autumn fair
October 2016
On Sunday 9th and Monday 10th of October, ElectronicPartner again arranged the EP: autumn fair. The fair was marked by the theme "Do" and was again organized in the Central Studios in Utrecht. This event is a good moment to network with sector partners, fellow entrepreneurs and employees of ElectronicPartner.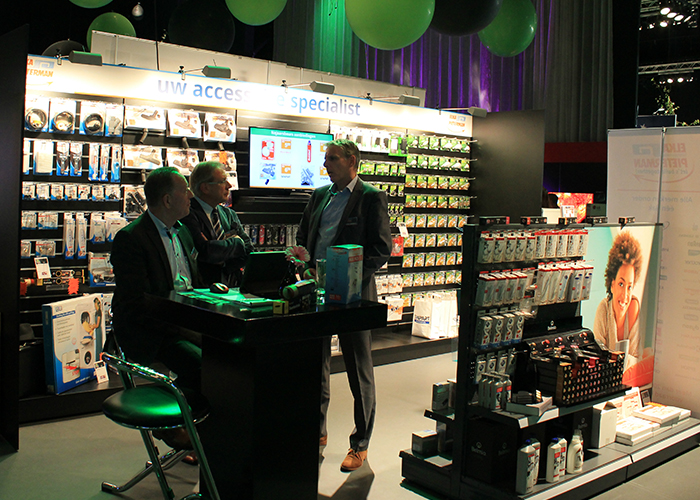 Besides, 45 other suppliers, Elka Pieterman was obviously also present. We presented the latest trends, the newest accessories and shared our knowledge about accessories with the members of EP.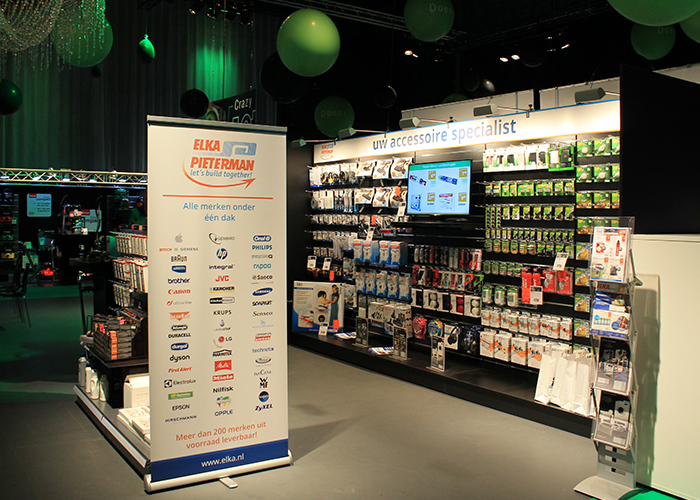 Our stand consisted of 5 meter wall and an additional gondola, full of accessories. Besides, our renewed Scanpart white goods packaging and vacuum cleaner accessories, also a selection of the A-brands was showed. Visitors could admire our assortment JVC headphones, GP Battery/Lighting, First Alert and Hirschmann accessories.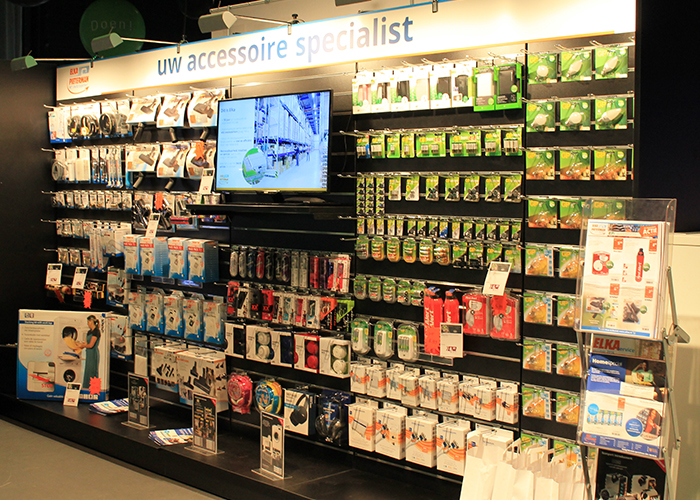 Also the gondola hung full of convenient accessories, like our Scanpart coffee accessories, CleanBean and the new aluminum coffee capsules of Belmio. On the other side of the gondola hung Rapoo and Zyxel accessories and Cellular Line products.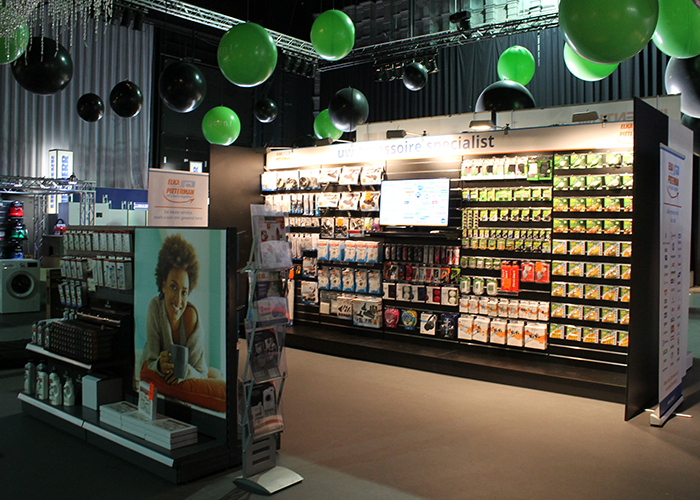 View all news