EP: spring fair 2017
April 2017
ElectronicPartner organized on Sunday 9th and Monday 10th of April again the annually EP: spring fair in the Central Studios in Utrecht. After the previous themes, "Undertake It", "Follow Through", Go" and "Do", this year's theme was "Colorful & Connect".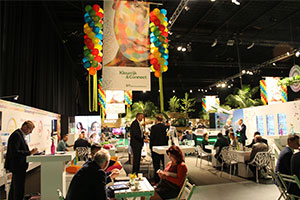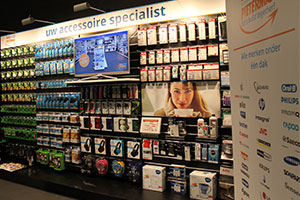 Several independent retailers who joined EP each have their own unique perspective on entrepreneurship. Together they make ElectronicPartner a colorful organization. The purpose of this theme was to make the right connection between the unique features (colors) of individual entrepreneurs, carry out a uniform expression and to make the connection between the latest trends, the market and consumers. Visibility, consistency and distinctiveness were central.

Elka Pieterman also contributes to the colorful organization and was also present this year at the EP: spring fair. The latest trends, newest accessories, and accessory knowledge, are also shared with the members of EP this year.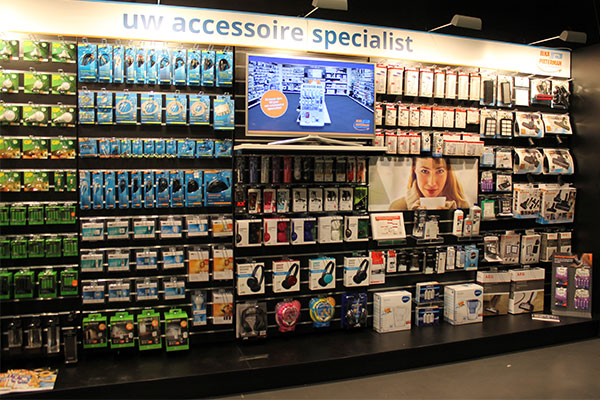 Our stand consisted of 5 meter wall and an additional gondola, full of accessories. Besides audio/video, coffee and vacuum cleaner accessories of the own brand "Scanpart", also a small selection of the A-brands was showed, like GP Lighting, KlikAanKlikUit, JVC, Philips, Miele, AEG, etc.. Also the gondola was full of special fair deals, like the CleanBag MaxiPacks, ProfiQ cables, Philips and Bosch/Siemens vacuum cleaner bags and more.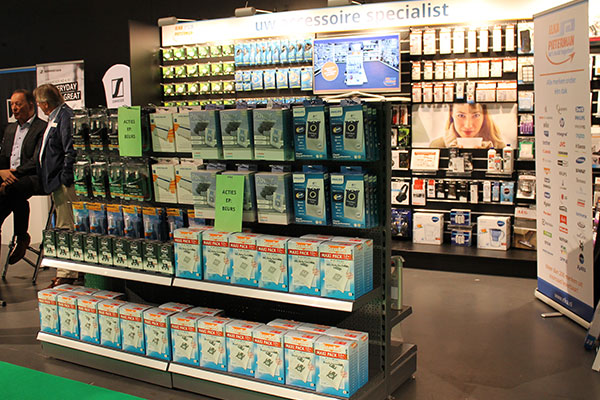 For more information about these accessories or the possibilities for your store, please contact our Customer Service.
View all news