Packing slip adjustments
may 2019
We are happy to inform you about a number of changes on our packing slip. This makes adding your accessories via our electronic delivery note into VMSII from Vendit even easier and faster!
Packing slip number in barcode form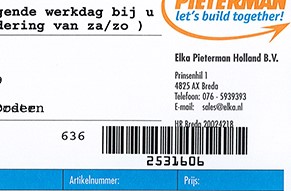 From the 24th of May 2019 you will find a barcode in the top right corner of your packing slip. You no longer have to enter the packing slip number manually, but you can simply scan this barcode to automatically import your stock. You only have to check the price and the numbers.
Barcodes in front of article numbers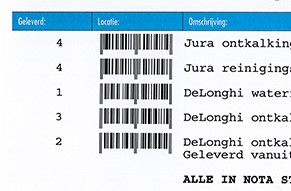 In addition, we have added a barcode in frony of each item, so that you can match your products more easily at item level.
View all news