Trade fair 2017
September 2017
Last Sunday, Monday and Tuesday, the fourth edition of the Trade Fair 2017 took place. This year, the fair was also organised at the Van der Valk Hotel Vianen. Like Elka Pieterman, different well-known brands as AEG, Beko, DeLonghi, Inventum, Numatic and Princess were present. Our accessories specialists were ready to receive you and other visitors with enthusiasm on our stand.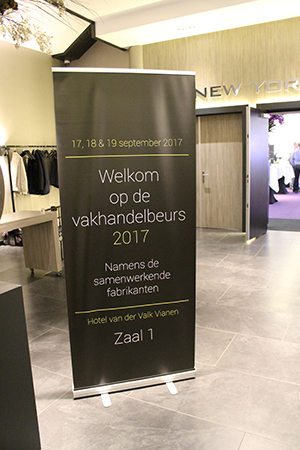 This year we proudly presented the various collaboration partners of Elka Pieteman on our 32m2 exhibition stand. On our 11 meter wall we showed our accessories of different well-known A-brands, but of course we also showed our own brands.
The collaboration with our various suppliers was key!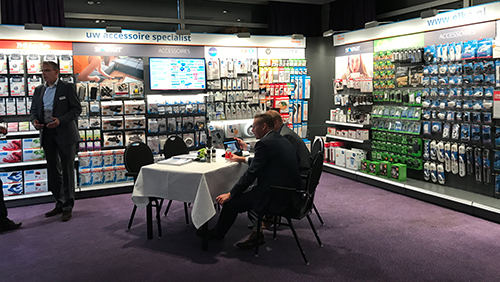 Partnerships with our suppliers
In order to present you this year the best possible range of accessories, we focused on showing the various partnerships with our suppliers. In collaboration with a few of our suppliers like, AEG, GP Lightning/Batteries, Hirschmann, KlikAanKlikUit, Miele, One For All, Technetix, Vitility and WPRO we composed unique concepts with the latest products.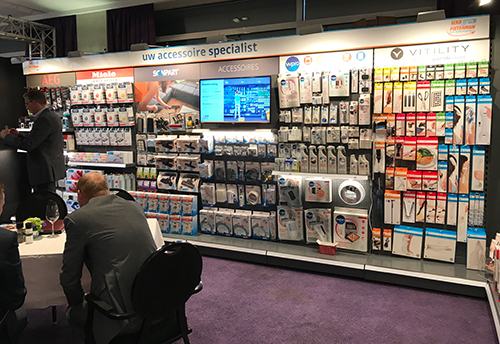 Atmosphere visuals & colour wall
Also this year, we used magnetic atmosphere visuals, which add more atmosphere to the concepts and provide a unique shopping experience to your shop. The known anthracite-coloured wall ensures that the products will stand out better in the presentation.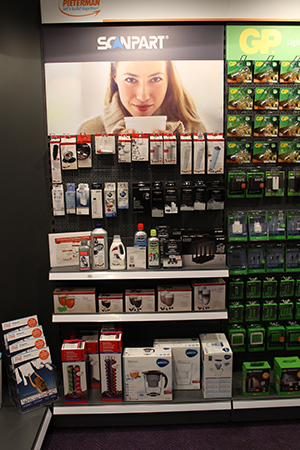 New at Elka Pieterman
This year, we received from you a lot of positive comments on some interesting novelties within our accessory range. For example, since the end of July, we have expanded our assortment with the products of Vitility. These products are also available in concept, which could be seen at our stand. Likewise, we added the remote controls of One for All to our assortment.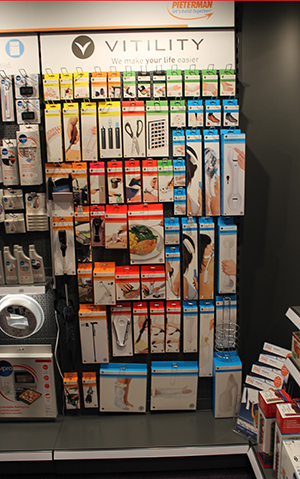 Are you interested in some of these concepts? Please contact our Customer Service on 076-593 93 93 or you can send an email to verkoop@elka.nl.

View all news