With more shopper experience on the Vakhandelsbeurs 2016
September 2016



Last Sunday, Monday and Tuesday, the third edition of the Vakhandelsbeurs 2016 took place at the Van der Valk Hotel Vianen. Besides well-know brands like Beko, DeLonghi, Inventum, Nilfisk, Numatic, Princess, Whirlpool and many other brands, Elka Pieterman was also present.

Our 32m2 exhibition stand was decorated with our completely redesigned store concepts. Besides our own brands Scanpart, CleanBag en ProfiQ, there was enough room for other well-known brands in our store concepts. In total there was 13 meters full of accessories to be admired.





We think along with you!
Creating a shopper experience for the customer in your store becomes more important. We as your accessory specialist will help you with creating more shopper experience and we like to think along with you! So we have developed our retail concepts, by focusing on the creation of experience in your store.

Atmosphere visuals & corner unit
By adding some magnetic banner visuals, we created more atmosphere. The development of the new corner unit ensures that the space in your store will be used optimally.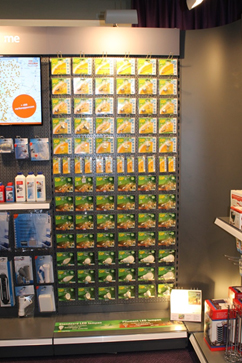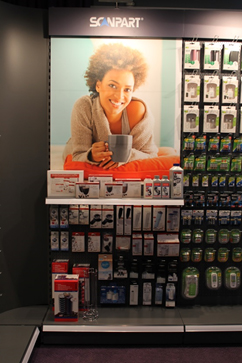 Tip banners
By adding some banners between our concepts with tips from our accessory specialists, your customers will make easier the right choice. Even if you do not have the opportunity to watch.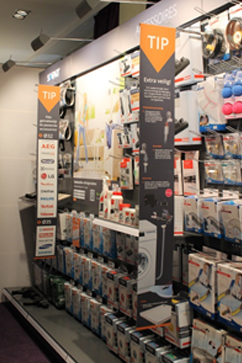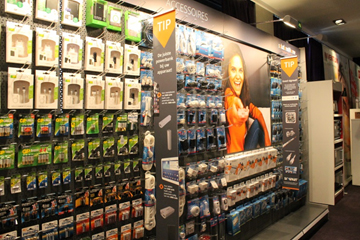 Color shelving & lighting
There is consciously chosen for a gray wall shelving. In this way, the products are stand out more. In addition, the LED lighting under the shelfs ensures that also these accessories stand out. Everything for a nice presentation!

We are convinced that by these improvements, your customers will have even more fun in your accessory shop. Are you interested in some of these solutions? Please contact our Customer Service on 076-593 93 93 or you can send an email to verkoop@elka.nl.
View all news