Elka in corona time 'Doing our work a little better every day'
ERM, interview Katrien Van den Branden, June 2020
The wholesaler of accessories Elka Pieterman has had a good year and, despite the corona crisis, expects that 2020 will also end positively. "Even in these special times we are always there for our customers," says director Katrien Van den Branden.
Elka Pieterman also saw that due to the lockdown in the Netherlands, certain product groups started to sell much better. All the accessories related to working from home, such as headsets, keyboards and mice, suddenly became very popular.
The accessories sales continue to run
The accessories sales were good in the first months of this year, says Katrien. "Online continues to develop and we see that physical stores are also continuing to invest. There is still room for new installations."
She is not afraid of a recession either. "We are a company less susceptible to this as our products continue to be needed and sales continue. Think of ink cartridges, batteries, but also vacuum cleaner bags and many other products. Consumers do not delay these purchases.

I do expect certain product groups to sell slightly differently than we had previously estimated. In general, I think that we as a company get through relatively well. As long as the shops remain open, of course. That is a requirement."
Spacious office and warehouse
Katrien continues: "We have taken various measures so that our people can continue to work safely (at least at 1.5m) in everything we do. Both the office and logistics in Breda are very spacious, so that everyone can easily keep a sufficient distance from each other. And chairs have been removed in the canteen. There are paper towels, soap and disinfectant hand gels everywhere. Lines have been drawn around the coffee machines and so on. There are never many people in the same place at the same time. It is spaceous here that helps. During the day, several small groups work in shifted hours in our logistics center where the corridors are wide. This allows all necessary safety measures to be observed. We have taken a whole range of practical measures and everyone is adhering to that. These are very simple things and all in all it works very well."
Shops open
Fortunately, the shops have remained open and people's spending has continued. In Belgium it was very different, the country closed completely and everything really came to a standstill." continues the Belgian Katrien. "There were far fewer people in the shopping streets, but people continued to do targeted shopping or moved online. Because of this, things are going very well for us in the Netherlands."
"As in all companies, COVID-19 has required a lot of time in the last two months. For example, to carefully inform colleagues and take additional measures. We get used to keeping a distance and look for solutions to keep everything as normal as possible. It is different, but we are now gradually coming into a new kind of balance."
SCANPART
One of the non-corona-related issues that Elka Pieterman was involved in before the outbreak is the further development of their own brand SCANPART. "We will continue to invest in our own brand. For example, we have aligned our packaging more with online sales. Not only for the web shops but also for the consumer who orders more and more online."

She explains: "For example, we have developed a number of packages with which we increase the value. You can think of multipacks with larger quantities, or starter/combination packages dedicated to certain appliances. We do this in collaboration with our customers, so that we can determine together what works and what does not.

SCANPART products are already aimed at extending the life of appliances, but now we are also looking at how we can make them more ecological. There are more and more people who are looking for such sustainable alternatives and we want to serve them. For example, our dryer balls were made of plastic, now we also have a version made of wool. In addition, they are delivered with a cardboard instead of plastic packaging. But we have also relaunched our Eco wash ball, which allows you to wash without chemicals.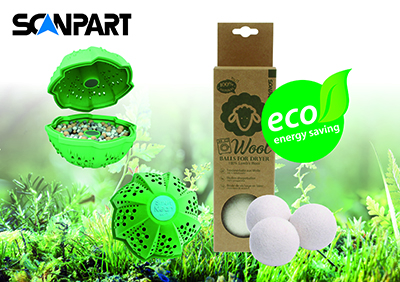 We also continuously invest in our webshop. It is important that the performance continuously increases. This is an ongoing story, we are actually continuously working on it behind the scenes."
Adapt to changes
Over the years, Elka Pieterman has adapted to changing market conditions, in which online has of course played an increasingly important role. Katrien Van den Branden has experienced changes up close since her arrival as director in 2013.

"The market has changed a lot. Those who remain have adapted. The Netherlands has developed strongly online and in these times we are reaping the benefits. I think corona will provide an extra digital acceleration. Retailers who were not yet very strong online, will now quickly ensure that this changes. I think this is only good. Thanks to online, they can appeal to more people from a wider environment, who they would otherwise never see in their stores."
Evolution
Elka Pieterman herself has closely followed the rise to online. "We had to participate in this evolution," says Katrien. "Internally we therefore use the motto of Darwin: 'It's not the strongest of the species that survive, nor the most intelligent, but the ones most responsive to change'.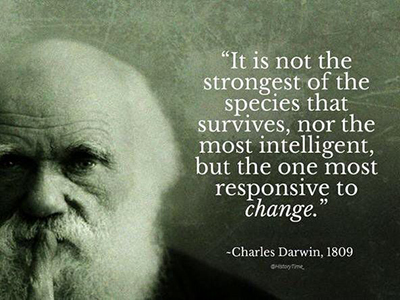 This applies to any company in any sector. You have to keep an eye on developments in order to respond to them. We do our work a little better every day and continue to develop. I think this is the strength of our organization."
View all news