EP:'s going green during the Fall Event 2022
October 2022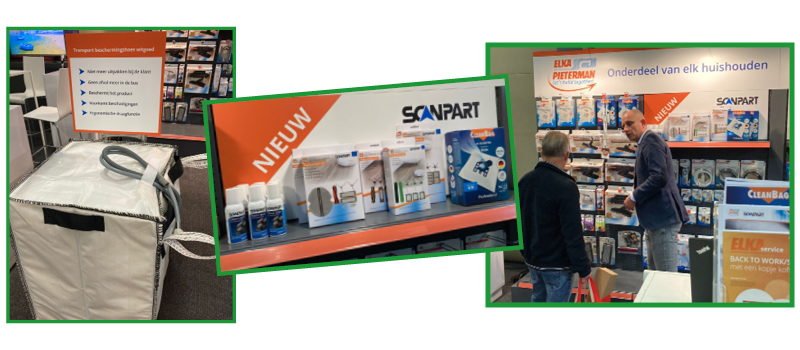 This year, ElectronicPartner again organized the EP: Autumn Fair with the theme 'Go green!' this time. An event which preparations required quite a bit of adaptability. A month before the EP Autumn Event, there was a fire at the NBC building in Nieuwegein, where the fair was to take place for the first time this year. Fortunately, a good alternative could be found at Expo Houten in the short term.
Elka Pieterman was at the fair with a 3 x 4 m stand full of Scanpart accessories. In addition, extra attention was paid to large white goods and the new transport protective cover.

Video transport protection cover for white goods
Watch in the video below how this transport protection cover helps you pack, transport and deliver your white goods.
• No more unpacking at the customer
• No more waste in the bus
• Protects the appliance
• Prevents damage
• Ergonomic carrying function
Interested? Contact our sales staff by email export@elka.nl or call 076 593 93 93.
View all news