Robot Vacuum Cleaner Accessories
September 2022
At the beginning of February 2022, Multiscope's 'Smart Home Monitor' showed that 7% of Dutch households currently has a smart robot vacuum cleaner in their home. That is equivalent to 560,000 households. For the whole of 2022, a growth is expected to 800,000 households.
iRobot best-selling brand
The Roomba robot vacuums from iRobot are by far the most popular. The brand now has a 35% market share, an increase of 2% compared to the previous period. Well after iRobot, the robotic vacuum cleaners from Dirt Devil (8%), Xiaomi (7%), Medion (6%) and Kärcher (4%) follow.
To meet the growing demand, we have added a number of accessory sets and waste disposal bags for robot vacuums to our product range.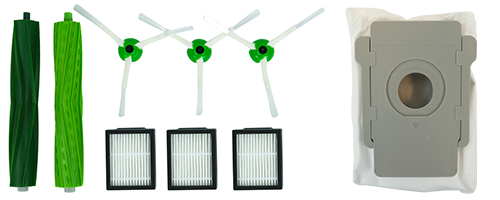 View all news